Struggling with
fishing rods?
Say goodbye to lugging and hauling your gear or needing to borrow a truck to carry your rods down to the lake. Introducing a smaller-than-life solution: our Pocket Fishing Rod. Yes, your eyes aren't deceiving you. It's a fully-sized, fully-functional fishing rod that collapses into one compact pen.
And don't forget that you can get great deals on thousands of items (JUST LIKE THIS) right here at www.ifoundagreatdeal.com! This is where the smart and savvy shoppers come to find special items all day- every day!
Want to become a PREMIUM MEMBER for FREE? Go to the HOME PAGE and find the box to leave your email with us! We will send you an invite to our PRIVATE FACEBOOOK GROUP and send you unbelievable deals directly to your inbox. There are even contests and promos where you win FREE ITEMS! Sign up today!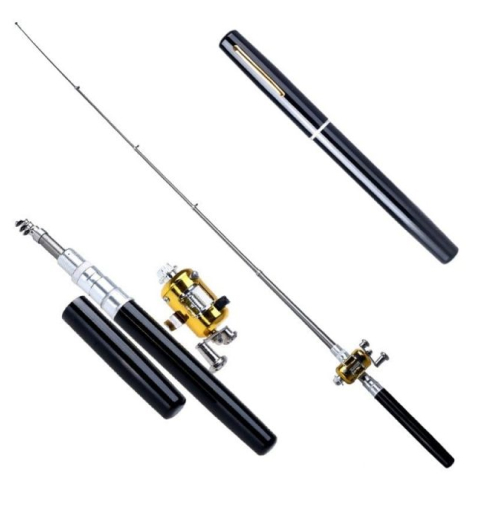 Get ready for your catch
Set up in three steps:
Step 1
Open your pocket fishing rod by taking off the cap and positioning the rod upwards.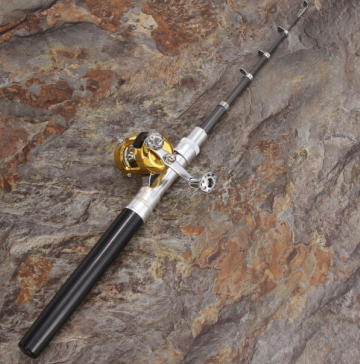 Step 2
Insert the reel between the two grooves on the pocket rod (you'll see a moving piece which slides up and down, which is where you insert the reel).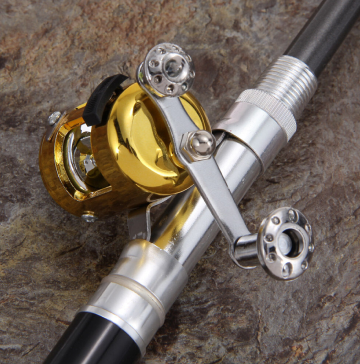 Step 3
Twist the screw down to tighten the reel onto the rod. You're now ready to make your catch.
Built for performance
Hit the lake, river, or ocean with confidence. Because pocket-sized doesn't compromise on performance.
High-quality aluminum alloy and fiberglass components
Forward-and-reverse ratchet with stop-and-drag control
Compact pen-size storage and lightweight (weight just 70 grams)
Stretches up to 38″ when extended; collapses to 8″ when closed
Comparable, space-saving substitute for traditional fishing rods
Premium-build rod
Crafted from 55 grams of carbon fiber and aluminum alloy. Measures 20.5 cm / 8.07″ when closed and 93 cm / 36.6″ when extended.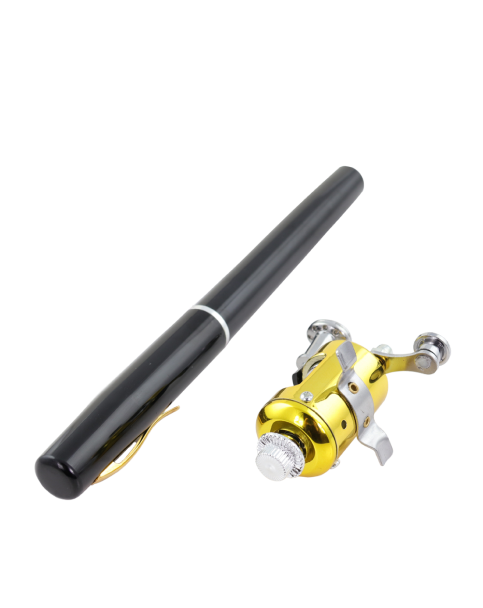 Mini bait-casting reel
Built from 70 grams of aluminum alloy brass for a sturdy, durable reel. Measures 7 cm x 3 cm / 2.7″ x 1.2″.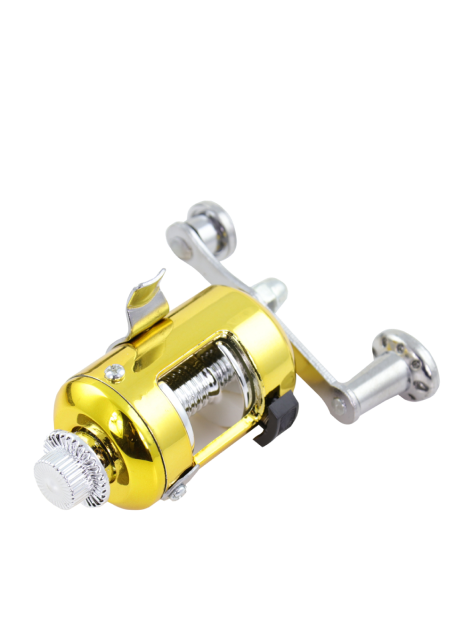 A reelin' good gift idea
Choose a great gift for your dad, brother, or a fishing fanatic. It's the gift of a great essential tool for a well-loved activity, all in a convenient, carry-anywhere size.